GT Molecular is a Molecular App™ company located along the Poudre River in beautiful Fort Collins, Colorado. We are a passionate bunch and are striving to deliver faster and more accurate molecular assays to fight cancer and detect harmful pathogens.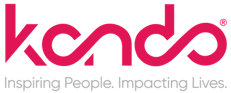 Kando is a wastewater intelligence company supporting the water & public health sectors. With Kando's wastewater intelligence platform, City Pulse, departments can access wastewater data in an organized, simplified, and clearly accessible way that at any time can be shared across departments and organizations to support different objectives and responsibilities.

INGU's free-floating Pipers® and advanced data analytics deliver optimal operational control and insight while reducing overall costs and downtime. INGU Pipers are engineered to put the complex technologies of larger in-line inspection tools into a compact unit that allows operations to maintain 100% uptime while conducting a thorough multi-sensor survey at the line's regular flow rate.